All Swept Up Chimney Services
Chimney Sweeping and Repairs in Bloomington, Indiana
All Swept Up Chimney Services focuses on chimney cleaning, sweeping, inspection, and repair in Bloomington, Indiana. Other services include: new installation for fireplaces and wood stoves, chase covers, and chimney caps. We are a local and honest business with more than 35 years of experience.
Fireplace and Wood Stove Installation
We also handle new installation for fireplaces and wood stoves in Bloomington, Indiana. There is nothing quite as comfortable and inviting as a new fireplace in the living room or family room. Give us a call to discuss your exciting new wood stove installation projects.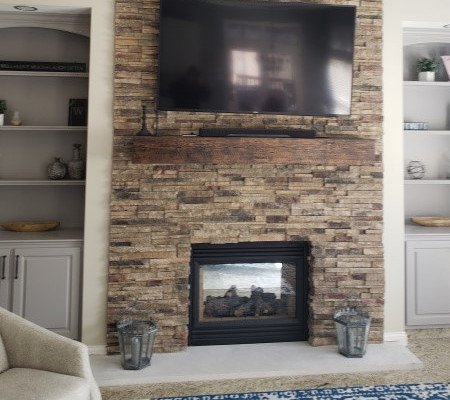 Chimney Caps, Chase Covers, and Other Parts
Do you need chase covers or chimney caps? We sell various chimney related items and install them for you. If you are looking for any chimney related parts, let us see if we have it in stock for you. Don't want to install the chimney part yourself? Save yourself the stress of climbing up on your roof to install your cap, let us do it for you.
Customer Reviews
The guys were great - professional, courteous, friendly! Really appreciated their help.
Great customer service and attention to detail. Would recommend them to my neighbors and friends.
Cleaned up. Showed up on time. Completed the job!